Price - £12.99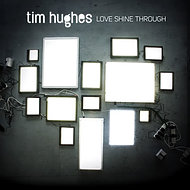 Love Shine Through is Tim Hughes' fourth studio album. It comes four years after the release of 'Holding Nothing Back' an album that still lights up the Christian music charts.

Tim has worked on the album in collaboration with many of the leading worship artists, including Jesus Culture's Kim Walker-Smith and former Delirious? lead singer, Martin Smith, who's production has brought together an outstanding team, birthing something really special.

The album Love Shine Through is more than just 11 fantastic worship songs, it's an inspirational experience for worshippers everywhere. New songs such as 'Counting On Your Name.' resound with belief and faith and sound a call to Christians to rise up and take a stand.